We had such a great time! I wish we could have stayed on vacation for a year :) Our hotel was beautiful, the food was amazing!!! and Hayden was a jewel. Yes, it was a bit tiring, especially for BJ to not get a break from her, but it was a wonderful vacation for me for sure and we all had a great time.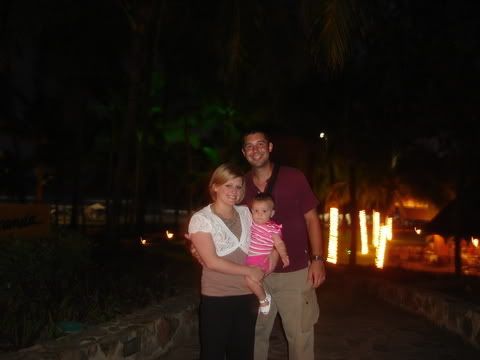 After a wonderful meal
This is a view from our patio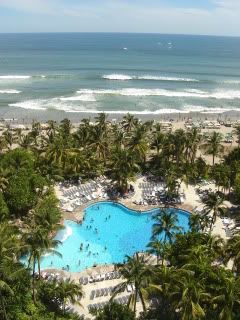 and this is from the front of the hotel right before a storm rolled in.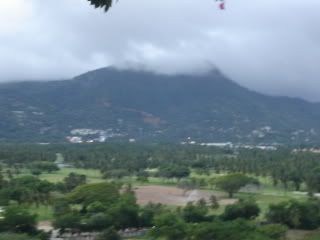 We saw the famous cliff divers that dive from 105 feet into 12 feet waters. (Yikes!!)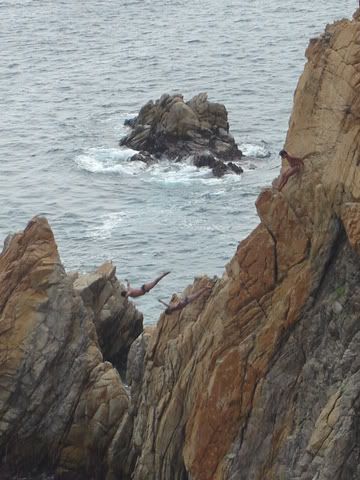 We drove through old Acapulco, haggled with vendors and saw some famous hotels and sites. Very fun time!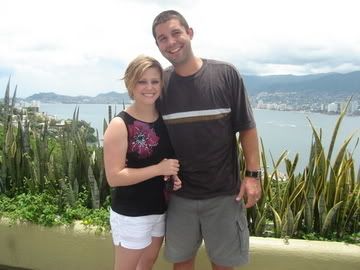 Hayden loved loved loved swimming and went nuts when we would put her in the pool.
Gotta love Milk and Swimming :)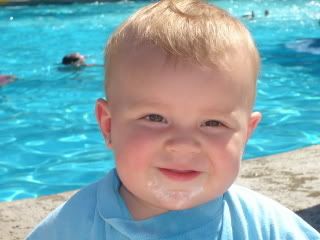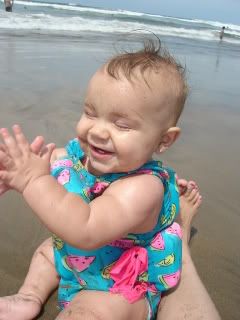 She didn't quite know what to do about the ocean, sand and waves though. One wave came in and knocked me and her over. We cracked up laughing!!! Oh and she did just great on the plane.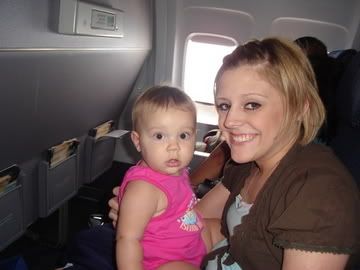 I was more nervous than she was.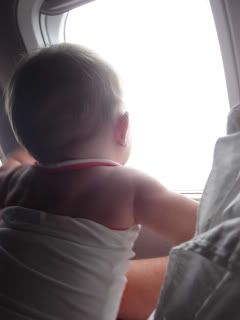 She has become a stick-tight this past week. I will move rooms and she is clamouring behind me to follow. sigh.... She has become more of a part of me out of the womb i think than she was in me :) lol.. go figure.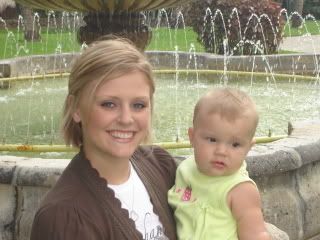 But I sure do love her. She has been changing and growing so much lately. I looked at her today and she is just blossoming into a little girl. Her personalilty is blooming ( some of it not so thrilling) and she is looking more girly and big. Makes her mamma sad to see the baby stage fading before her eyes.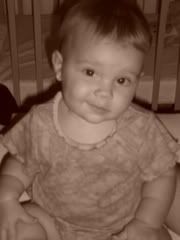 Aww, Mom, Do we HAVE to go back home!?!?!
Oh and Hayden's teeth are all cut through and blazing in. I have one pic that you can sort of see the top two coming through...they look so big!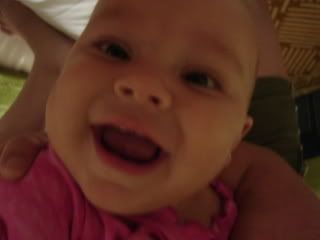 Melissa~ I was so glad to come home to an ultrasound pic...how fun!!!!!!
Court~ Have you started your blog yet?? :)
To everyone~ I am having a pampered chef party tomorrow at 7 if anyone is interested, let me know!!
Cheers: To long vacations
Jeers: to long vacations that have to end