I was feeding Hayden, and got a phone call so I walked away and took the call. Well usually she would start "talking" or crying because she wanted more, but I didn't hear her.....
This is what I came back to.........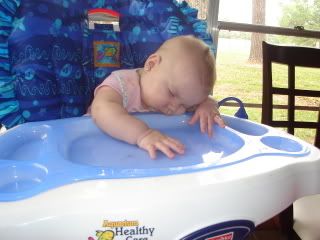 That is the cutest ever...she is even snoring! She must be so tired from teething!