Well yesterday was a pretty rough day. I have to say that this pregnancy has been so wonderful, but these last couple of weeks have been misery. Plus bj and I are both fighting off sinus colds and that is lousy on top of being uncomfortable all the time.
But there is hope :) TODAY IS THURSDAY and you know what that means :) DOCTOR DAY!!!! Bj is getting to go with me so that is fun, because he has only got to go to 3 appts. this whole time. He is excited to get to go.
Last night I packed my bag for the hospital, though I know I will be grabbing things as we are running out the door :) Oh well, I try to prepare!
Also here is an updated photo of me.....I have gotten so big....and last night to my dismay I spotted tons of stretchmarks....NOOOOOO!!!!!!!!!!!!!!! I guess I had absolutely no more room to spare. How sad :(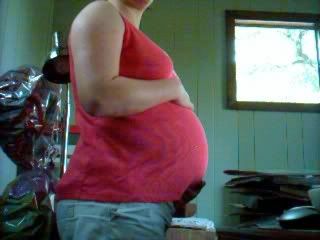 Hopefully it will be the last weekly pic I take....I would love to be in labor any day now :)
Oh and the front of this shirt I have on is pretty cute, here is a pic of it!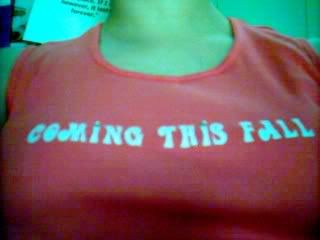 Ok, take care, Happy Thursday and pray for progress!!