We finally got our bedding today :) It is soooooo cute and it was a blessing to us. We thought we were going to have to go out and buy it ourselves but someone called and said they wanted to buy it for us, which was such a blessing because it was sort of expensive. So it came in the mail today and I have it on the crib....oh it is so cute. I took some pics but they don't really do it justice. You'll just have to come see it for yourself ;)
Here are some pics of the bedding and the nursery...it is almost totally finished, I just a have a few more things to do in there, and then I gotta get a baby in there!!!!!
The bedding is white, sage, and yellow, with pink accents and stars :)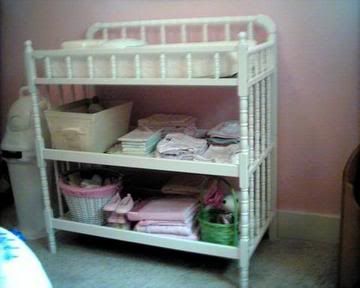 Here is our changing table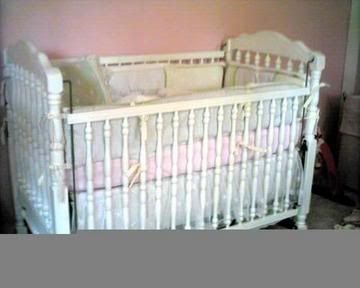 Our crib with the cutest bedding ever!!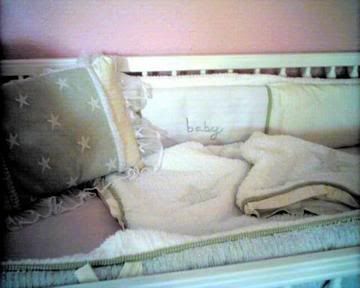 A close-up ....sorry its so blurry....it really is cute!!!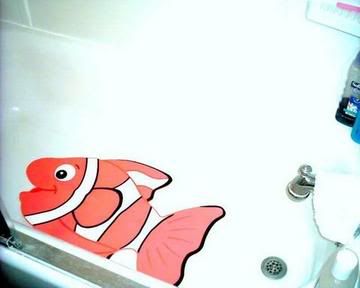 Her bathtub, with Nemo waiting for her :)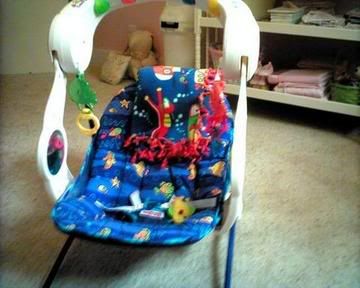 The take-along-swing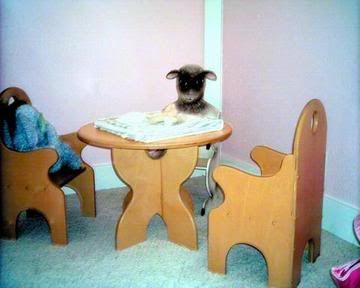 The table and chairs for many fun tea parties....the Lamb chair was handpainted by my Aunt and two cousins :)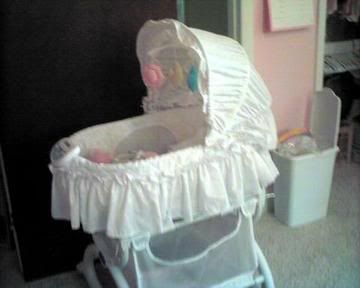 Her darling bassinette!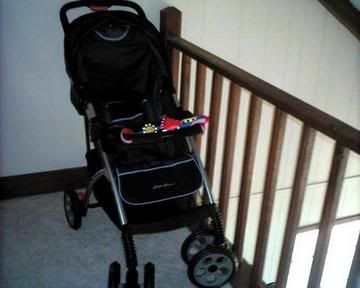 The stroller...we have the matching carseat too, but it is waiting anxiously by the front door :)