Hello world!!!
I have been wanting to update you all but have been super busy this week, trying to recoup from being with Ella at the hospital for a week. I have some new pics for you and some videos that I hope will upload because they are so cute :)
The girls were able to start cereal today...well technically they can both start...Ella is sleeping so I went ahead and started Preslyn, and she hated it for the first 4 or 5 bites...they were more like gags, but then she realized, hey this is yummy...and did well. Very nice compared to what I remember with Hayden. She was only 4 months though so maybe those extra two months really helped out a little!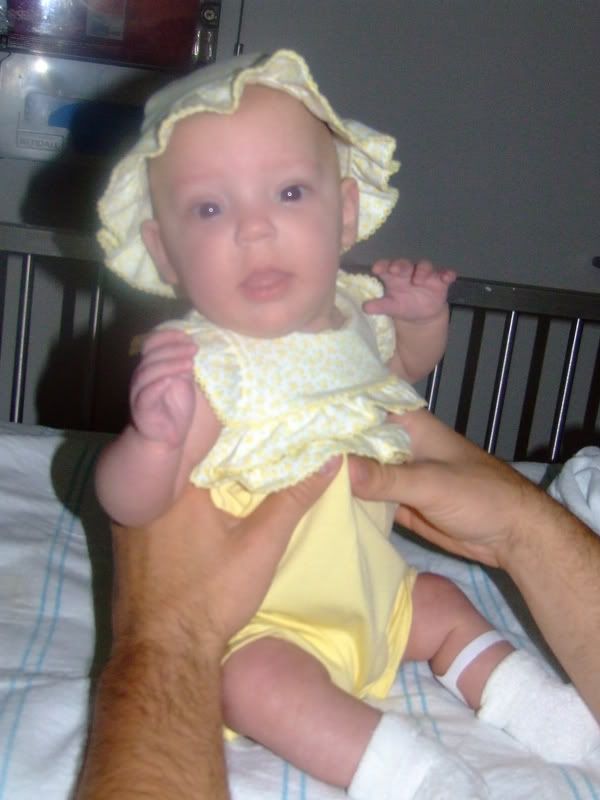 Ella waiting for her Daddy to come pick us up to go home!!
We are having a blast having everyone home and being able to load them all up and drive somewhere!! Its the weirdest concept to get into your brain after 6 months of confinement! We are so excited, though a little hesitant to get right out there in the world, so bare with me as we try to get our minds over the fact that there are germs everywhere ready to rub themselves all over my precious clean angels. Hayden has become quite the outdoors woman these days. She begs to play outside any time she can and if we are getting ready to leave she tells us she will be outside waiting :) Such a fun age she is coming in to.
Ella is weighing in the upper 12 lb. range and Preslyn is pushing hard toward 15!! They are both adorable as ever! Hayden is in a big growth spurt. She has grown an inch since we took her for her checkup about 6 weeks ago! She's gotten too long for all her size 2 pants and now is in 3T's!
Ella is healing so well and has not been in too much pain it seems. She has a diaper rash, which they told us to expect no matter how hard we tried to prevent it, and boy did we try so hard. We used up 3 full tubes of diaper cream and aquaphor...poor girl...we did our best. So now we have a prescription to get filled that should help out a little...her poor little "boonie" just wasn't used to poop.
Preslyn ...first day of freedom!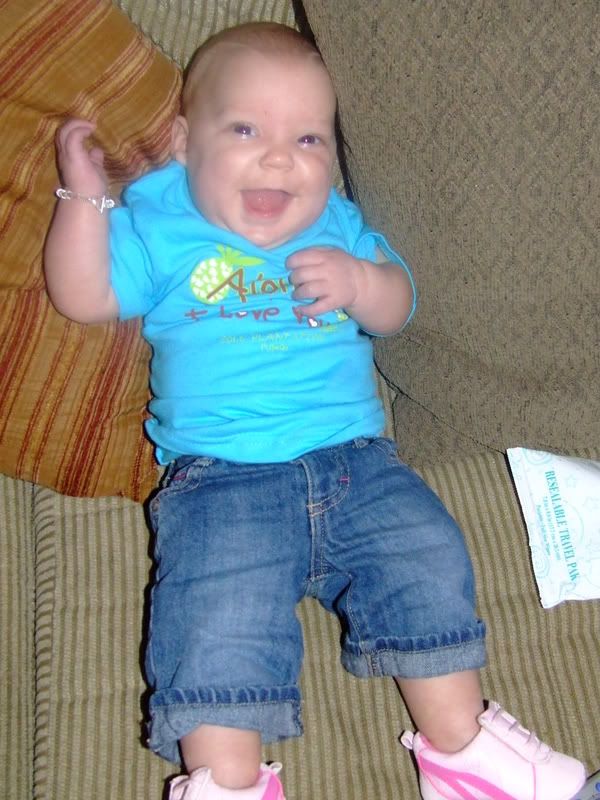 Ella...first day of freedom!!!