I must say my week ending and week end were splendid due to Juli visiting :) We had a great time together and got to see friends who I haven't seen in almost a year and catch up on our lives!! So fun! Of course I only have a couple of pics from the whole time, due to my camera screen wigging out on me halfway through the weekend and then suddenly working again once all the fun was over with :( (PPTHHH--that would be me sticking my tongue out and making a sound with it)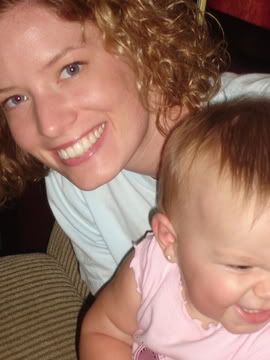 We went out to yummy dinner at Tommy Bahama's; stopped for some Cheesecake at The Cheesecake Factory; watched the always cute and funny Fever Pitch; went browsing around town, looking at some friends' newly purchased 1800's mansion...so cute and definitely a fun fixer-upper!; Let's see...then we headed downtown to visit the Body Worlds Exhibit at the Houston Museum of Natural Science...amazing I must say!! We loved it! Then we went to Chuy's and ate some yummy mexican food, then home to crash. Saturday was supposed to be filled with relaxation and swimming and instead was filled with rain, relaxation and catching up on my DVR'd 90210 episodes.
Then we went to hear Jared play at Ooh La Latte and it was a really good show! You should all go hear him sometime!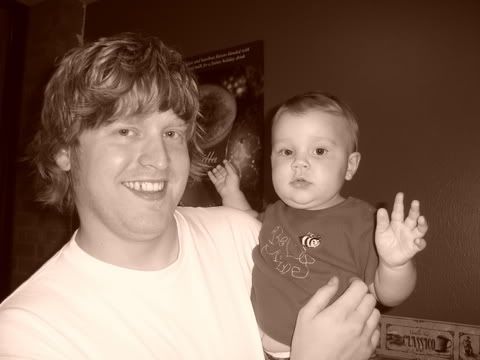 Hayden got to meet up with her little pal Noah two times this weekend. They always seem mesmerized by each other...its cute!
Today we went out to eat at Cracker Barrel with some pals after church and then home to crash again. Nothing like a Sunday nap! It just makes the week right.
Now the weekend is over....the week is approaching and we are looking towards the weekend again :) I love weekends. Monday's on the other hand............. Blech. Oh...but this week we get to see Cary, Melissa, Carson and Co... :) So fun!!