Yesterday was a fun day...long, but fun. It was our first holiday with our Hayden. We took off to College Station for lunch with my family. We had a lot of people this year, and some that don't normally come to our Thanksgivings. I got to meet a great great aunt of mine, who is the only living relative of her generation. It was neat to see everyone. We even found out that a great great grandmother of mine was named Hayden, therefore, our daughter has a family name, and Elisabeth is also a family name.
We pigged out for lunch and the food was amazing. Alli, I loved all your recipes. You'll have to send them to me. I don't eat turkey but there was ham, stuffing, green beans, yams, all sorts of casseroles, and desserts to feed the world. I didn't get any because we had to leave, but I heard they were awesome!
Then we headed home for dinner with Bj's family. Again, fun times were had and much food was eaten. Hayden was so tired from the day that she fought her sleep so hard. She finally crashed and then slept all night long.
I hope you all had a wonderful Thanksgiving as well. I know I did. I am so thankful for all that the Lord has richly blessed me with. For a wonderful husband and beautiful daughter, a loving family and the best friends ever; for health and shelter; a job that provides all of our needs and the ability to stay home with my baby; I am thankful for each day that I live and for my salvation by His grace. And of course for the best pup ever, Hoobie :)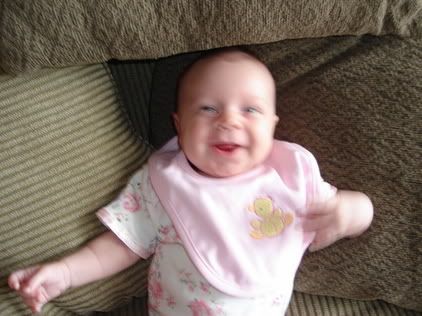 Hayden laughing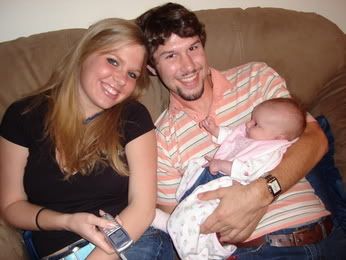 Uncle Britton, "Aunt" Jessica and Hayden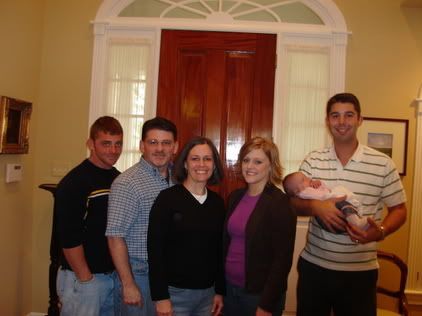 My family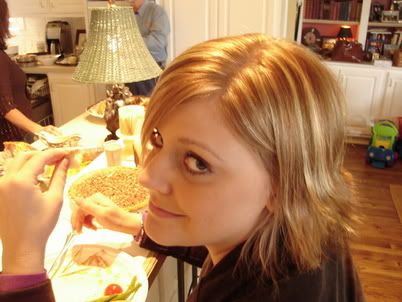 Me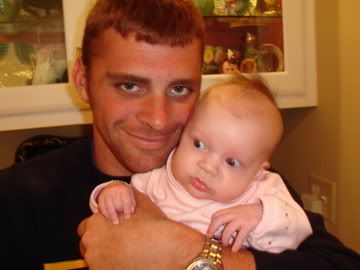 "Unc" and Hayden