Well she isn't here yet :) But if she were born today, she would be born the exact amount of days early that I was :) We'll see......
Last night we watched the season premier of Gilmore Girls :) So exciting!! I'm so glad that all the fall shows are coming on again. I like them so much better than the other shows. Then we watched Fever Pitch. It was cute and pretty funny. We also rented Man of the House, but we haven't watched that yet. We are just trying to pass this time away as we wait.
I've been sleeping really good lately!! Finally!!!! The night before last I went to bed at 10 and fell asleep within one minute, bj said. Then I woke up at 9:45 the next morning!!!! I have been needing a good sleep like that.
I'm almost totally over my cold, which is good because I hate being sick, much less in the last two weeks of my pregnancy. YUCK!!! My MIL has been cooking dinner for us every night this week. So sweet of her. It has been nice to know that is taken care of and I don't have to worry about it.
Oh yesterday I ordered some really cute curtins for the nursery.... here's a picture of them.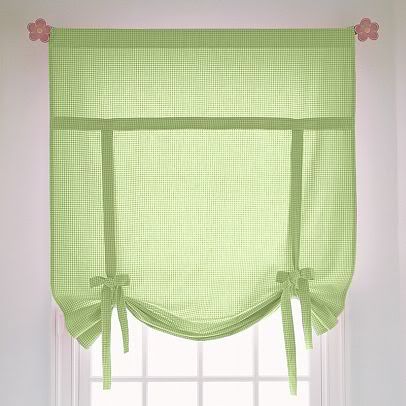 They are so cute and will really add to the completion of the room.
Well everyone have a nice day and ALICIA!!!! Post already :)