Well Vegas was fun...to short but fun. We were really ready to come back to see Hayden though :) I have some new pictures from our trip and then of Hayden!! We go tomorrow for her 4 month check up and shots, so pray for her to do good. I'll update more then.
For those wondering about my dad, his surgery went really good this morning. They cleaned up the ligament and there was no arthritis so extensive surgery was not necessary. He is already back up on his feet. Thanks for all the prayers!
Congrats to josh and alicia!! Caleb is soooo cute!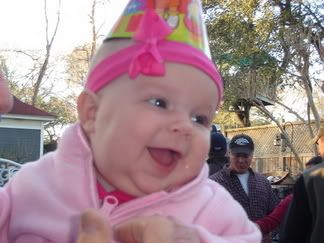 Hayden 4 months
sunset from our room view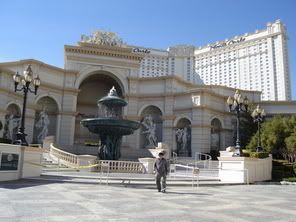 our hotel
view of the grand canyon from the plane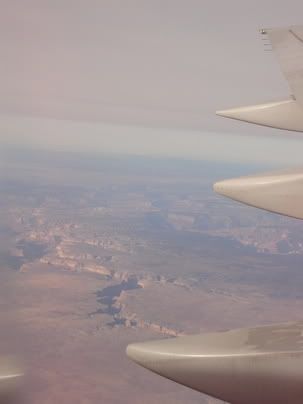 first pedicure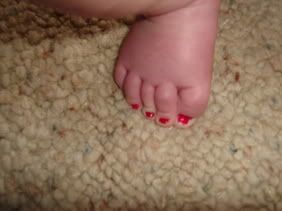 Hayden and Chloe...we didn't plan their outfits --Superbowl 2006